Fox News State Department correspondent Benjamin Hall, who was significantly injured while covering Russia's invasion of Ukraine, hopes to continue helping others by sharing the remarkable story of his rescue and recovery.
"It's a real honor to me, I never thought that in life I would be someone who could encourage others or help them get through difficult moments, but since this has happened; hundreds, maybe thousands of people have reached out to me, first wishing me well, but now, more recently, also sharing their own difficult stories with me," Hall said on "Fox News Sunday with Shannon Bream."
"I've realized, if I can speak to them, and just tell them how I got through it, encourage them to get through it," Hall said, "You can really help – and so it's something that I'm most proud of at the moment and something I want to continue doing. We can get through difficult things together."
Hall has appeared on a variety of Fox News programs in recent days to discuss his upcoming memoir, "Saved: A War Reporter's Mission To Make It Home," which hits stores Tuesday and will offer untold details of his journey.   
FOX NEWS' BENJAMIN HALL DOESN'T WORRY ABOUT NEAR-FATAL INJURIES WHEN SURROUNDED BY WIFE, THREE DAUGHTERS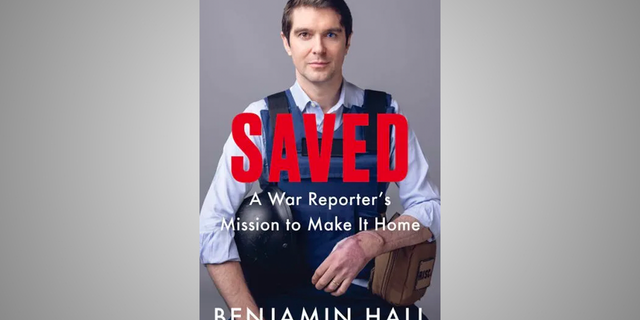 The veteran war reporter has been through roughly 30 surgeries, lost a leg on one side and a foot on the other, and no longer has function in one hand and one eye. Hall survived a deadly attack when a vehicle he was traveling in was struck by incoming fire in Horenka, outside Kyiv. Beloved Fox News photojournalist Pierre Zakrzewski and Ukrainian journalist Oleksandra "Sasha" Kuvshynova, who were also in the vehicle, did not survive. 
Though Hall has suffered lasting impacts from his injuries, he has regularly discussed the importance of covering war-torn regions, despite the dangers.
"Even after this happened to me, I think that the role we do and the job we do is essential and I would continue encouraging other people to go out and tell the same stories," Hall told host Bream. 
"I started off covering conflicts because I was fascinated by the world," Hall continued. "I wanted to see the extremes of human experience and I wanted to see the life and death up close and to understand the world in a better way. As you start to cover more conflicts, it becomes something deeper. You see the stories and the real tragedies in front of you."
Bream pointed out that Hall has maintained he was aware of the risks, and had survived other "brushes with death" during his remarkable career. 
BENJAMIN HALL 'TRULY AN INSPIRATION' FOLLOWING DEADLY UKRAINE ATTACK, FOX NEWS MEDIA CEO SAYS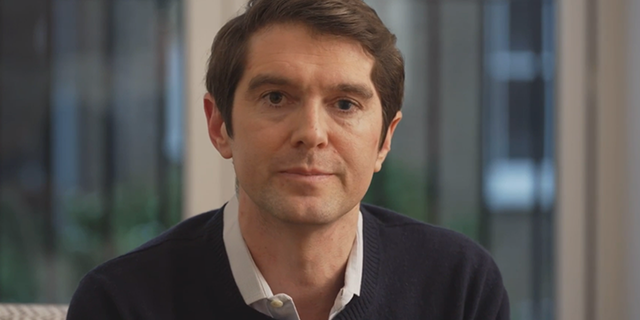 "I spent many years before I was at FOX as a freelancer. The fact of any journalism is, if you want to get the right story, the best story, you have to be at the front. You have to be speaking with people right in the middle of that story," Hall said. "And in a war zone, the only way to get there is to get on small boats, you know, illegally cross borders, wade through rivers, sleep in caves… And that's what we did for a number of years."
Hall believes the methods he used when reporting is "the only way to tell these stories" about war and devastation. 
"For me, it was a job I absolutely loved doing, in which I thought was also very serious, so I was very lucky to have it," he said.  
FOX NEWS' BENJAMIN HALL URGES VIEWERS TO 'NEVER GIVE UP' IN EMOTIONAL RETURN TO LIVE TV
These days, Hall is telling the story of the tragic attack that changed his life forever in March 2022. 
"Saved: A War Reporter's Mission To Make It Home," Hall's new memoir, provides candid details of the attack, the harrowing extraction from Ukraine, and the difficult recovery that followed. Hall was located and evacuated out of Ukraine to Landstuhl Regional Medical Center within 48 hours of the attack with the help of the nonprofit organization Save Our Allies and the Department of Defense, including Secretary Lloyd Austin and then-Pentagon press secretary John Kirby, along with Fox News executives and chief national security correspondent Jennifer Griffin.
"At the time, I was thinking, 'Stay alive, fight however you have to, just get through this and try to get home," Hall said. "Jen Griffin, Save Our Allies, these people began to work immediately."
Hall told Bream that part of his inspiration for writing the book was to learn more about what was occurring behind the scenes as friends and colleagues hustled to save his life. 
"I was amazed at all these heroes… risked their own lives to come and save me," he said. "They said, 'There is an American stuck in Ukraine, we will do whatever it takes.'" 
He was eventually transferred to Brooke Army Medical Center in San Antonio, Texas, where he spent six months with doctors rebuilding his body before returning home to his family in London last August. 
"People talk about how well I got through this, how brave I have been, courageous, but it wasn't me. I didn't do this by myself. I did this because of an incredible family, and all the others heroes we talked about, but my wife has been there from the very beginning," Hall said. 
BENJAMIN HALL SURPRISES FOX NEWS COLLEAGUES WITH MOVING WORDS SIX MONTHS AFTER DEADLY UKRAINE ATTACK
"She's kept our family strong, she helped make those decisions, she said, 'No matter what we're going through, we will get through it together,'" Hall said. "We've been put through the test, we really have, and we've come out stronger." 
Much like he does whenever given the chance, Hall also praised Zakrzewski, his longtime friend and mentor who did not survive the attack. 
"Pierre [Zakrzewski] is one of the most exceptional people I have ever met. Everyone who ever worked with him, who knew, would say the same. The kindest, the hardest working, most intelligent person. He taught me so much about the work that I do, and he died saving my life, as well," Hall said. 
"Every single day I think about Pierre and Sasha and I think, if we can't do the best in our own lives now, make every day better, then their lives are going to waste as well. I would change everything to have them back." 
"Saved: A War Reporter's Mission to Make It Home" will be available where books are sold on March 14. 
CLICK HERE TO GET THE FOX NEWS APP