As an up-and-coming comedian in San Francisco, Jamie Kilstein had gotten wind that Robin Williams lived in the city, and he was determined to get the star to come to one of his shows.
After some digging, Kilstein finally managed to get in touch with a friend who knew one of Williams' friends, and he made a life-changing phone call. 
"I remember going to the club owner in San Francisco and being too embarrassed to say, 'Can you put Robin Williams on the guest list?'… So I just said, 'Um, can you put Robin on the guest list?'" Kilstein, host of the podcast "Advice Not Taken," told Fox News Digital.
CHRIS ROCK CALLED 'BRAVE' FOR CRITIQUING LIBERAL AUDIENCE TO ITS FACE, SAYING WHAT 'THEY'RE AFRAID TO SAY'
The owner, he recalled, was skeptical. But Williams came through.
"Right before my show, there's a knock on the green room door, and it's Robin," Kilstein said. "And he's like, 'Thank you so much for having me.'"
One of the mannerisms Kilstein recalled was Williams' quiet demeanor.
"The cool thing about Robin is that he's very quiet… But he would still have that frenetic energy, like his hands were still moving," he said. "I remember after the show he was like quoting some of my jokes back, but it was in this whisper."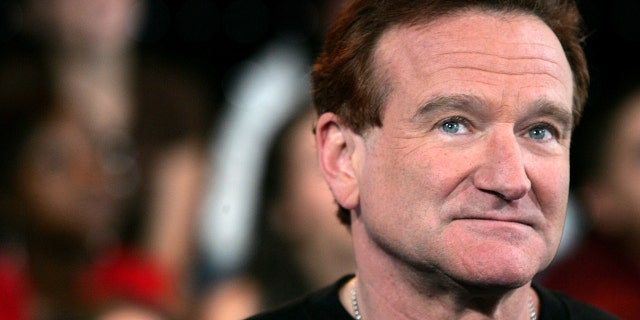 JOE ROGAN'S CANCEL-PROOF 'COMEDY MOTHERSHIP' CLUB OPENS IN TEXAS, 'YOU CAN'T FIRE ME FROM MY OWN CLUB!'
The comedian, who was in his twenties at the time, said he vividly remembers getting onstage later that night and easily spotting Williams in the crowd.
"And man, I will never forget," he said. "This must have been like 15 years ago. I could tell you the seat he was sitting in. In this very dark club, The Punchline. Because he had the loudest laugh out of anyone. And people clearly knew it was Robin Williams because his laugh was so distinct. And so then he comes backstage, and I was struggling as I have been most of my career, and he said, 'What can I do to help?'"
The very next day, Kilstein said he had access to Williams' agents, managers, and more.
But Williams helped Kilstein out with more than just his career.
"He used to talk to me about my depression, which was very weird," Kilstein said. "You know we'd have phone calls and when I wanted to stop drinking, and he was just a total mentor role model."
SALLY FIELD SAYS 'MRS. DOUBTFIRE' CO-STAR ROBIN WILLIAMS 'SHOULD BE GROWING OLD LIKE ME'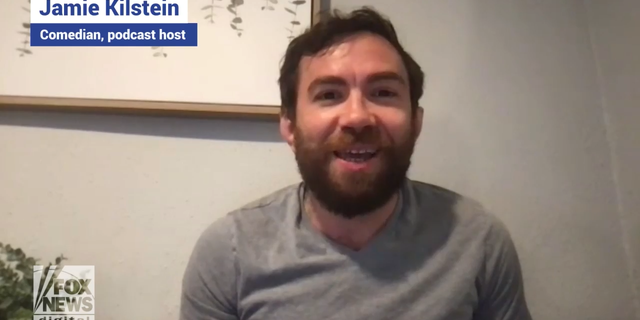 Williams called Kilstein a few months before he died by suicide in 2014 to tell him to not give up on his career.
"A few months ago, Robin called me to talk me out of my depression," Kilstein told People at the time. "I felt like a failure and was really sad and didn't feel like I could do what I wanted to do in comedy or say the things I wanted to say. He asked if it was a money issue, and I said no. He wanted to know if he could do anything. He told me not to stop. He said, 'Just don't.' He just made me feel special."
"I think about him a lot," Kilstein told Fox News Digital. "Because I still very much have a love-hate relationship with comedy. He was always the one who told me not to quit."
Williams was a movie and television star in addition to his successful stand-up comedy career. Known for his manic energy and vast array of impressions, he became one of the world's most beloved entertainers, all while battling depression and substance-abuse issues.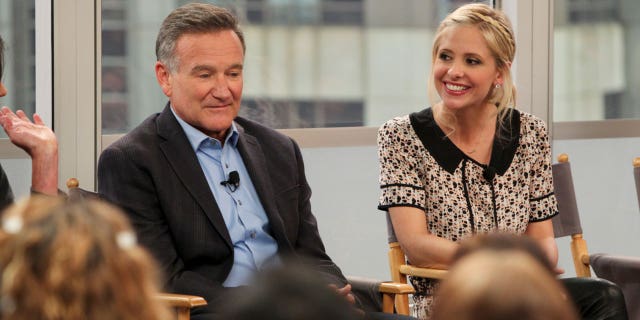 CLICK HERE TO GET THE FOX NEWS APP
Kilstein said his comedy nowadays has evolved from his early career as a "super preachy, left-wing comedian." Stand up, he said, shouldn't ever turn into a political rally. 
"The fun of comedy is, take something that shouldn't be funny and then how can you make it funny?" he said. "Or how can you get someone who disagrees with you to laugh at something they know they shouldn't laugh at?"