Fox News correspondent Benjamin Hall joined "Life, Liberty & Levin" to recount the initial moments of the attack outside Kyiv that left him gravely wounded.
Hall recounted how he, Fox News cameraman Pierre Zakrzewski and Ukrainian consultant Sasha Kuvshynova were inbound toward the capital when they traversed an abandoned town leveled by Kremlin forces.
"What we were doing that day was what we've done for many, many years — that is to go out, tell the story of what's happening in the war and tell our viewers why it's so important and why what's happening across the world does really matter," Hall said.
"We'd filmed for a few hours. We hadn't seen anybody at all. We'd seen churches totally demolished. We'd seen schools bombed to the ground."
FOX NEWS CAMERAMAN PIERRE ZAKRZEWSKI KILLED IN UKRAINE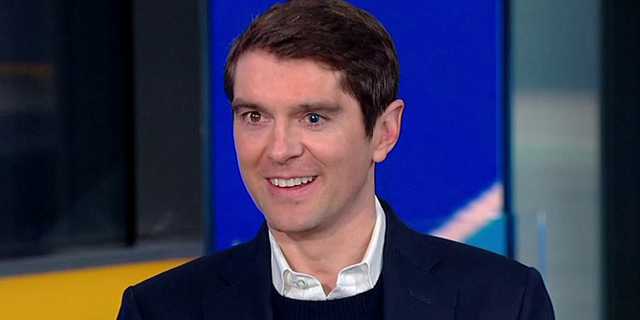 As they decelerated approaching an abandoned checkpoint near the town, a missile whizzed overhead and landed not far from their vehicle. As the Ukrainian driving the car tried to reverse, another bomb landed very close to the car's front quarterpanel, causing Hall to black out.
"I know that I got shrapnel in my eye and a big, matchbox-sized [piece] in my throat at that point, and I was in this car, blacked-out, when I saw my daughters."
Hall, who has three daughters with wife Alicia, said they "came to me and they brought me back."
"They said as clear as anything, in front of my eyes, they said, 'Daddy, Daddy, you've got to get out of the car' — and I came back and I opened my eyes and by instinct, I crawled toward the outside of the car and I managed to get a couple steps out when the third bomb them hit the car itself."
Hall and others were thrown from the immediate scene by the third ordnance, he recounted, saying that explosion was the one that took his right leg, left foot and most of his left hand.
UKRAINIAN JOURNALIST OLEKSANDRA 'SASHA' KUVSHINOVA ASSISTING FOX NEWS IN UKRAINE KILLED IN ATTACK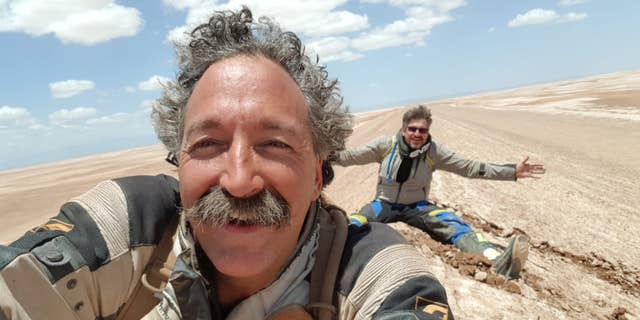 He recalled laying gravely wounded near Zakrzewski, who warned him not to move because Russian drones might have been nearby.
"After about 40 minutes, I finally — we saw a car that drove past and I screamed at it and I shouted out and it didn't see us," he said, adding that Zakrzewski again warned of Russians potentially monitoring the area.
As the car that passed unabated soon returned past the scene, Hall said he pulled himself up a hill to the road and threw projectiles at the car to get its occupants' attention.
"It saw me. Some Ukrainian special forces jumped out, and they saved my life," he said.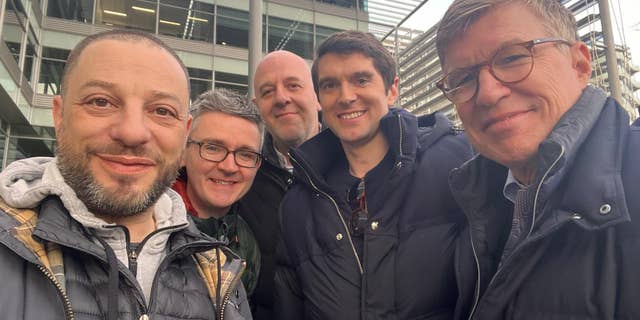 "What happened that day was horrible. It was tragic, but it led to a journey that has inspired myself and so many people," Hall said.
Zakrzewski's life was celebrated at a March 2022 funeral in Foxrock, Dun Laoghaire, Ireland. After being rescued, transported to and treated at the U.S. military hospital in Landstuhl, Germany, Hall returned to the United States to continue his recovery.