Republican lawmakers are tearing into U.S. Energy Secretary Jennifer Granholm after she held up China as a model for the United States to emulate on climate change.
At the annual SXSW conference in Austin, Texas, on Friday, Granholm praised China's efforts to tackle climate change, saying the communist country "has been very sensitive, and has actually invested a lot in their solutions, to achieve their goals." 
"We're hopeful that, you know, we can all learn from what China is doing," Granholm said.
Her comments drew a heated response from GOP House members, who accused her of "siding with China against American energy producers." 
ENERGY SECRETARY GRANHOLM CLAIMS US CAN 'LEARN FROM WHAT CHINA IS DOING' ON CLIMATE CHANGE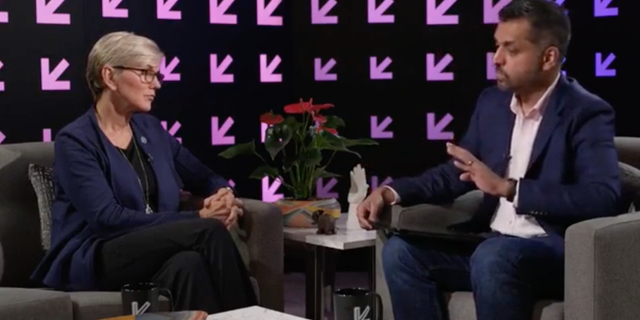 "Unserious and harmful," Rep. August Pfluger, R-Texas., said. 
Rep. Larry Buschon, a Republican from Indiana, called Granholm "delusional" and said she should resign.
"After her comments on climate change praising China and criticizing the U.S. in the same breath, Energy Sec. Granholm should resign. She is delusional," Buschon tweeted. "China has no plans to address their emissions. Since 2005 we have reduced emissions more than any other country in the world."
TOP REPUBLICAN RAISES ALARM ON BIDEN ENERGY SECRETARY'S WORK WITH CHINA-CONNECTED GROUP PUSHING GAS STOVE BAN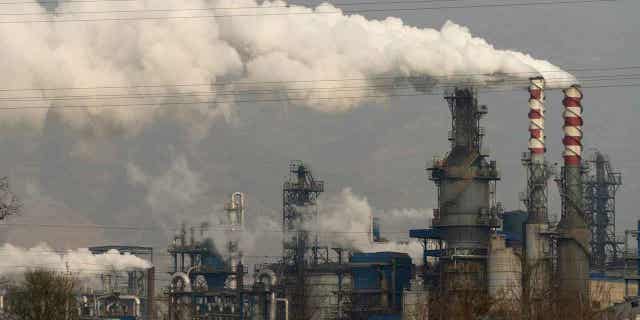 Rep. Ashley Hinson, R-Iowa, added that China "is the world's top polluter" and said the Biden administration should "stop taking China's lies at face value & hold them accountable." 
The U.S. and China have agreed to cooperate on the climate crisis in the last couple of years, though some experts don't believe that China is as serious about protecting the climate as the country claims. 
BIDEN ADMIN CRACKS DOWN ON WASHERS, FRIDGES IN LATEST CLIMATE ACTION: 'OVERREGULATION ON STEROIDS'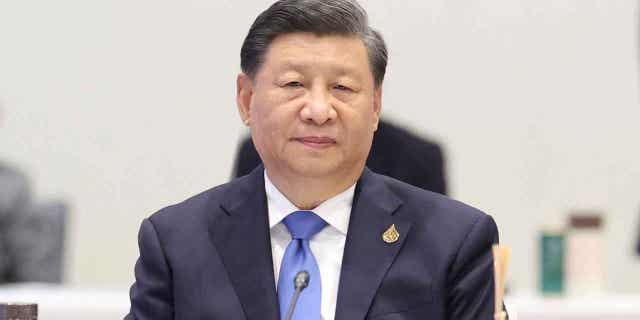 Granholm's comments came despite the fact that China recently hit its coal-production record last year. According to the U.S. Energy Information Administration, "55% of China's energy" now comes from coal "compared to 11% in the U.S."
CLICK HERE TO GET THE FOX NEWS APP
Texas Public Policy Foundation chief national initiatives officer Chuck DeVore told Fox News Digital in February that China's climate change initiatives are "merely a device to engage gullible Westerners into thinking that somehow we can get meaningful cooperation."
Fox News' Gabriel Hays contributed to this report.